Accommodation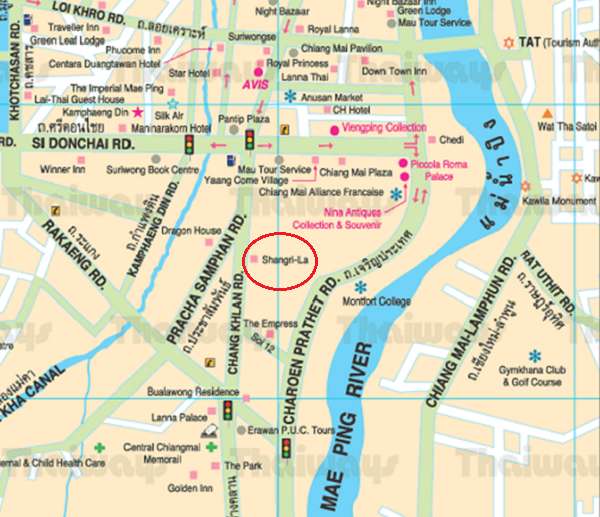 Our conference has negotiated with The Shangri-La Hotel for the special IJCNLP discounted price (Only 2,500 Baht/Night).
For reservation, please visit the following URL: IJCNLP Group Reservation (Do not change code for spacial rate). Your reservation must be done as soon as possible (recommended to done by August 19, 2011) since it's during Loy Kratong Festival period and the number of rooms is limited.
For the instruction of hotel reservation, please click
here
We also negotiated with another Hotels near by the conference, as followed
Hotel Name
Room Type (Price in Baht)
Contact
Deluxe
Superior
Centara Duangtawan Hotel
1,600
1,400
K. Fon 081-9616-909
Lanna Palace Hotel
1,400
1,100
K. Kun 081-643-3720
Le Meridien Hotel
2,800
2,500
K. Isariya 089-6069-979
Imperial Mae Ping Hotel
1,500
1,300
K. Nang 081-8158-286
Holiday Inn Hotel
2,000
1,800(Single)
K. Uraiwan 02-656-1624
The Empress Hotel
2,478
2,152
K. Preeyapat 053-253199
CH Hotel
1,500
1,300
K. Payu 053 820-977
Royal Princess Hotel
2,100
1,700
K. Daniya 053-253-900
Porn Ping Tower Hotel
1,100
900
K. Nang 081-8158-286
Note that price can subject to change without notice since it is festival period, please contact hotel for confirmation.
There are other hotels near by conference. You can view in the map. For more information, please contact hotel directly by the following link: